the 8U ABL WORLD CHAMPIONS!
SIBL of Swansea, MA
The Swansea Independent Baseball League captured the 8U Autumn Baseball League World Series Championship over the weekend in a hard fought battle with a talented team from the Taunton Independent League. In the first game, Taunton stormed out to a 5-0 lead and held on for 7-6 victory. SIBL bounced back in game two with a strong 6 run first inning and went on to win 12-2. In the deciding contest Taunton jumped out to an early 3-1 lead after one inning. SIBL battled back in the second scoring 8 runs and added 5 more in the fifth to take the title 15-4.
8U Team Roster
Riley Tabicas, Aiden Branco, Jacob Laudati, Nicholas Dipietro, Lucas and Ethan McElroy, Connor Latessa, CJ Medeiros, Jacob Aubin, Tyler Cabral, Ryan Lopes and Cam Nadeau.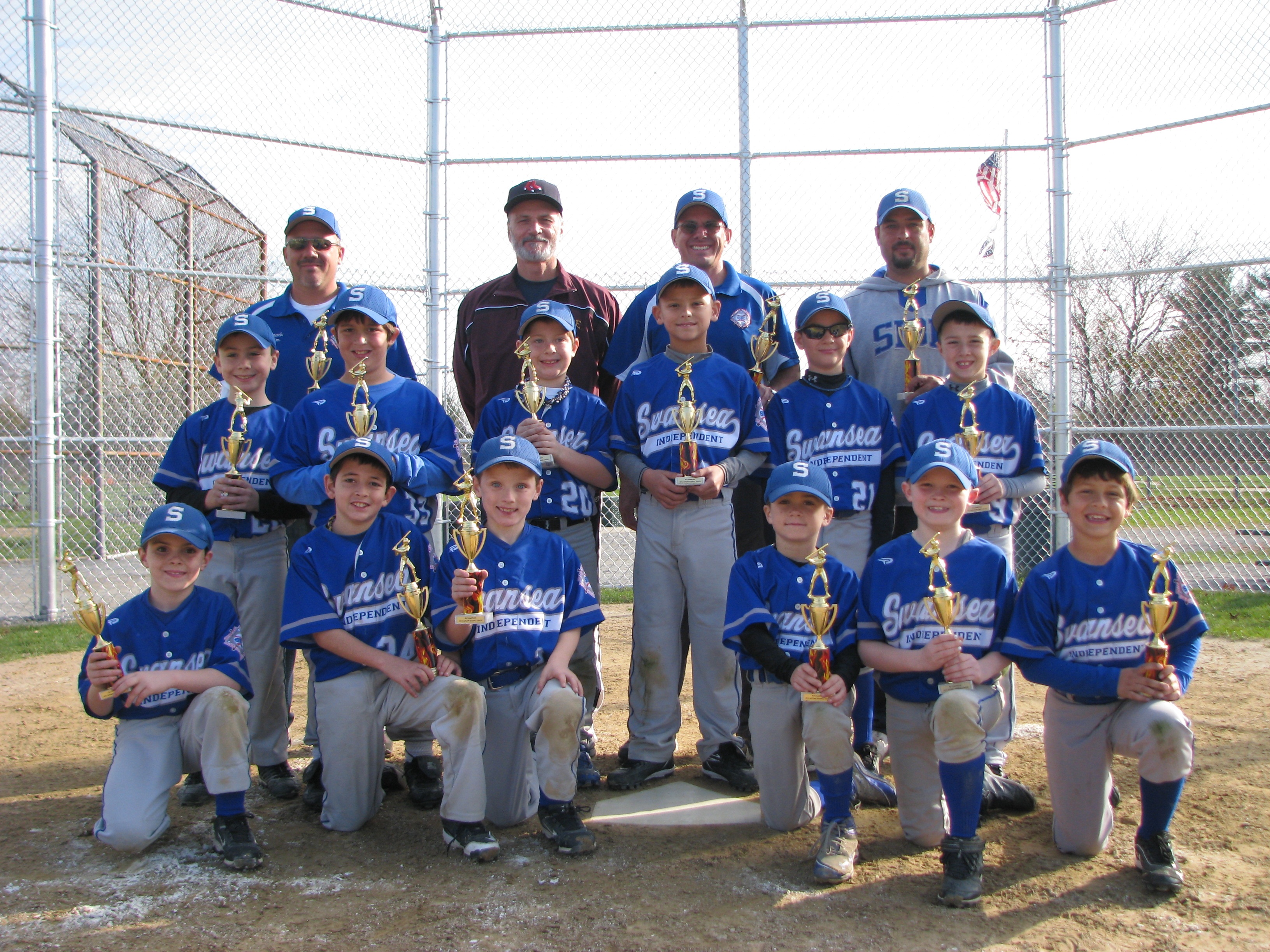 The 2012 8U ABL Champions