2015
Registration, Waiver & Medical Release Forms
Mail registration forms
with $285 administrative fee to:
(payable to the Autumn Baseball League)
Herman Bomback
C/O Autumn Baseball League
293 Linden St.
Fall River, MA 02720
my cell # 508 496 7371
call or email me with your questions!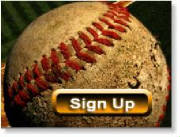 SELECT, COPY, AND PASTE THE FORMS BELOW:
ABL Parent Waiver

(Do not mail to me. Keep in your team file. Parents and guardians must read, sign and date)
ABL Registration & Waiver
(Read, sign (2X), date then mail to me with a check for $285 payable to the Autumn Baseball League)
ATTENTION: ALL Managers are required to read and review our bylaws (CLICK "RULES" on left side of page).
I suggest to make copies and give to your umpires as well.
Pitch Count Limit Recommendations
for 9 -14 Year Olds.
Based upon its expertise and review of existing studies, the USA Baseball Medical & Safety Advisory Committee makes the following recommendations for minimizing a pitcher's risk of future serious arm injury and maximizing his chance of success:
Coaches and parents should listen and react appropriately to a youth pitcher when he/she complains about arm pain. A pitcher who complains or shows signs of arm pain during a game should be removed immediately from pitching. Parents should seek medical attention if pain is not relieved within four days or if the pain recurs immediately the next time the player pitches. League officials should inform parents about this consideration.



Pitch counts should be monitored and regulated in youth baseball. Recommended limits for youth pitchers are as follows:



Recommended limits for 9-10 year old pitchers:

50 pitches per game

75 pitches per week

1000 pitches per season

2000 pitches per year

Recommended limits for 11-12 year old pitchers:

75 pitches per game

100 pitches per week

1000 pitches per season

3000 pitches per year

Recommended limits for 13-14 year old pitchers:

75 pitches per game

125 pitches per week

1000 pitches per season

3000 pitches per year

Pitch count limits pertain to pitches thrown in games only. These limits do not include throws from other positions, instructional pitching during practice sessions, and throwing drills, which are important for the development of technique and strength. Backyard pitching practice after a pitched game is strongly discouraged.



The risk of throwing breaking pitches until physical maturity requires further research but throwing curves and sliders, particularly with poor mechanics appears to increase the risk of injury.



Pitchers should develop proper mechanics as early as possible and include more year-round physical conditioning as their body develops.



A Pitcher should be prohibited from returning to the mound in a game once he/she has been removed as the pitcher.



Baseball players – especially pitchers - are discouraged from participating in showcases due to the risk of injury. The importance of "showcases" should be de-emphasized, and at the least, pitchers should be permitted time to appropriately prepare.



Baseball pitchers are discouraged from pitching for more than one team in a given season.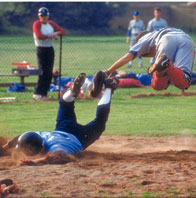 What Can A Player Gain by Playing Fall Baseball?
---
by: Bob Howdeshell
High School Baseball Web
---
---

The fall baseball seasons are beginning to get started around the country. Too often players do not get the most they can out of playing baseball during this time of year. Here are a few ideas and reminders to help this fall be your best ever.
---
A fall baseball season of 10 to 20 games can serve as spring training for next season.

Fall is a time for players to develop skills, not for teams to win games.

Pitchers who didn't throw enough in the summer can get more innings or can work on another pitch, such as a change-up.

Pitchers ... work on your pick-off move to first base. Throw over at least once each time a runner is on first base. (Unless there are runners on other bases)

Hitters can get another 30 to 60 at-bats to help groove their swing.

Work on hitting the ball to the opposite field ... you are a better player and a more valuable member of your team the more complete a hitter that you become

Hitters fall is a great time to use a wood bat, both in games and in batting practice.

Fall IS NOT the time to waste at bats thinking that you are a power hitter!!

Defensively, players can learn another position... maybe a younger high school player that has played infield all his life needs to play some outfield in order to win a starting position on the next year's team.

Catchers ... find a friend, a parent or even your girlfriend to throw you tennis balls in the dirt ... develop instinctive blocking skills -- Work on your transfer skills when throwing to a base. You can do this by yourself in the backyard or garage. Make your feet quicker and your "pop" times will improve.

Practices can't hurt ... don't forget to add a regular "long toss" program to your fall schedule

Work on your base stealing skills ... even players with average speed can become very good high school base stealers. It's all about learning to read each pitcher's move to first and home.

Occasionally college coaches and pro scouts will attend fall games - Don't forget to send the college coaches your schedule

This fall IS ABSOLUTELY the time to be using the new -3 bats. Don't even think about using your old trusty -5!

Fall baseball can be one of the most productive times of the year for a high school player.

You get out of it what you put into it